Thank you for the excellent entertainment at my daughter's wedding on Saturday. Many of the guests commented on your performance and were totally bemused by your skills. It was a fantastic way not only to keep people entertained and amused, but also to keep up the level of activity and fun. There was no 'sag' in energy throughout the day, and it made it so much easier for the 'father of the bride' speech. The party was already on a high, so were in great spirits when I stood up (and thankfully also when I sat down!). I will definitely recommend you to anyone organising a wedding or dinner.  Thanks again for adding immensely to a great day.
Douglas Reid - Wedding at Norton House Edinburgh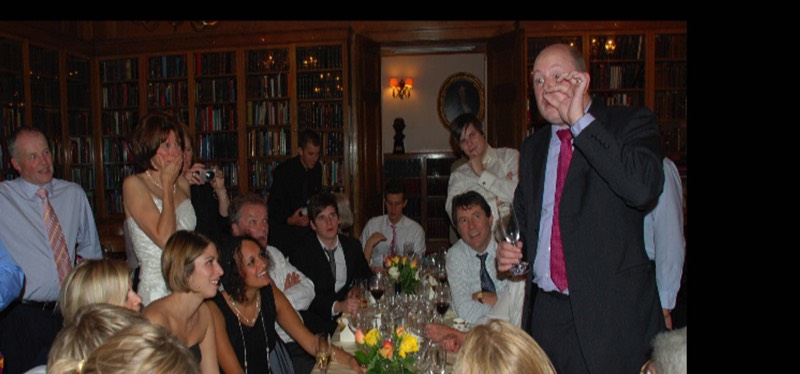 We would like to thank you for making our day wedding day little bit different and memorable for our guests. Everyone commented on how brilliant you were and how well you blended in.  Will definitely recommend you to others.
William and Jennifer Gage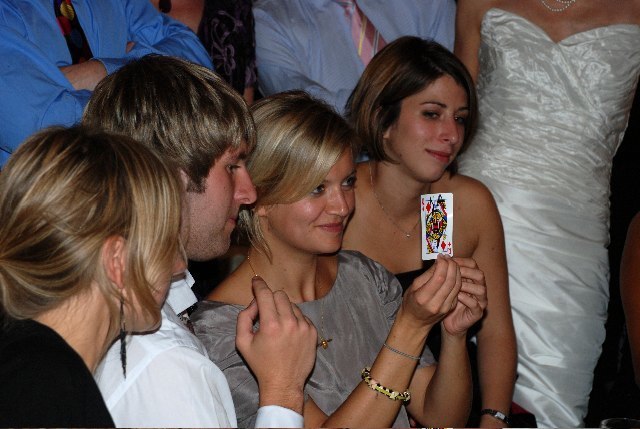 Steven begins during the champagne reception moving from group to group keeping everyone amused, helping to break the ice. He can then move into the meal performing between courses, adding laughter and applause. His cue to leave is when the speeches start. Alternatively if you are planning a very small wedding Steven is often booked as the only entertainment. As your guests enjoy drinks in the drawing room Steven can entertain with a 30min stand-up interactive very funny magic show.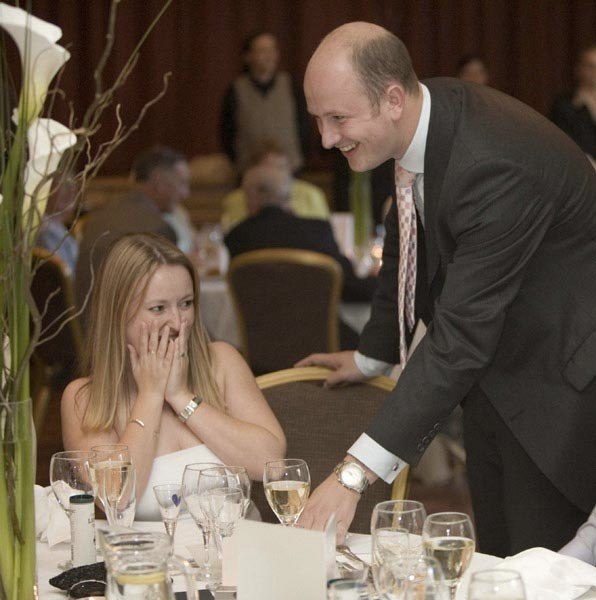 A skilful comedian as well as an expert in sleight of hand.
The Scottish Wedding Directory